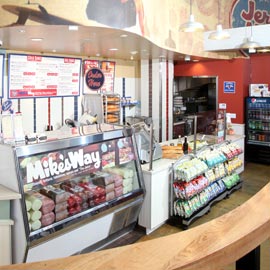 Thank you for your interest in Jersey Mike's Subs
Our concept is simple: we provide our customers with the highest quality and freshest product available, prepared right in front of them with energy and enthusiasm. Our culture of giving and making a difference in the lives of our customers creates an important bond with the communities we serve.
Our business model is strong, allowing our owners the wherewithal to support important causes in their community. Discover how Jersey Mike's can make a difference in your life.
Peter Cancro
Founder and CEO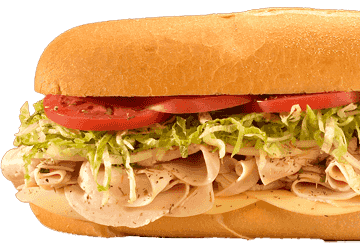 Authentic Product
The authentic sub sandwich, served Mike's Way with onions, lettuce, tomatoes, olive oil blend, red wine vinegar and spices, is what differentiates Jersey Mike's from the others. Authentic means:
fresh sliced produce
premium quality meats and cheeses
bread baked fresh daily in our stores
cheese steaks fresh grilled to order
Our commitment to quality, freshness and authenticity has helped us win Best Sub and Best Sandwich Awards in virtually every market we serve. It brings customers back again and again.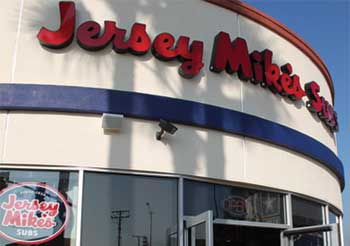 Authentic Culture
When the founder of a franchise company actually ran a store for years, the result is a different kind of company culture. One that is completely focused on store-level profitability and franchisee success. Everything about the Jersey Mike's culture revolves around our commitments to our customer and to the community.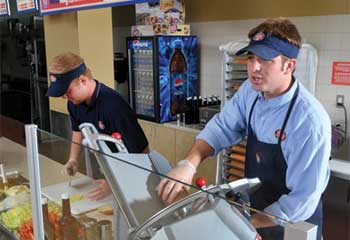 Authentic Opportunity
Low cost of entry
Positioned in the fast paced fast casual segment of the restaurant industry
Focus on the in-store experience and product quality versus discounting
Ongoing support from corporate staff and field representatives
Strong focus on community involvement & giving back
Mike's Way to Profitability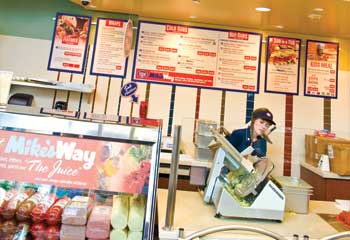 The Jersey Mike's opportunity provides a strong business model. The quality of our product, comfortable store interiors and friendly banter create a passionate, loyal customer base with solid repeat business. The operation is clean and easy, with limited menu offerings, moderate equipment investment and manageable staff sizes.